Are you finding it hard to:
stay organized?
find what you need when you need it?
stay focused on your work?
keep track of all of the to-dos and priorities?
Are you:
still feeling the fatigue of the pandemic, Zoom, and meetings?
in the process of transitioning from work from home to work in the office - or a hybrid arrangement?
juggling work from home with work in the office, a commute, and childcare - like you were pre-pandemic?
---
When the pandemic started, we started supporting you! We wanted to help you - the professionals and business owners who work from home - get your office organized to increase your productivity and success during uncertain times. We made a commitment to be here for you during the pandemic and beyond. We are still here. Especially now, as we emerge into a work life full of change.
Now, move than ever, we want to help you imagine your ideal workspace and work life, bring it into focus, then help you create it - along with our sunshiny positivity and passion! We want you to enjoy going into the future of work every day organized and ready to experience productivity, peace and joy at work - from home, in the office, or anywhere.
Let's talk about your current office organizing and work life challenges and how we can help you OVERCOME them - and THRIVE. Whether you're a business owner or work from anywhere professional, we are here to help. We KNOW you. We ARE you! We walked the talk during the pandemic and, like you, we are still standing. We CAN help. Let's start our conversation today!
Click here to schedule a FREE 30-minute virtual discovery meeting
or call us 813.760.6198
---
We organize:
work environment
office
workspace
desk
books, papers, supplies
digital desktop, folders, email, apps
time, tasks, calendar
processes
decisions
network, contacts
meetings
Plus:
we write articles and blogs for your website
we create posts for your social media
be a resource and a champion for you and your success!
---
We save you time and money.
Invest in yourself and your business today.
Click here to schedule a FREE 30-minute virtual discovery meeting
or call us at 813.760.6198
---
~Lisa Assetta, Founder & Owner, completed the KonMari Method: Fundamentals of Tidying Course. Office Assistance Plus incorporates ways to organize your professional life from Marie Kondo's book Joy at Work~
Gift certificates available for organizing sessions. Email info@officeassistanceplus.com to order.
---
MEMBERSHIPS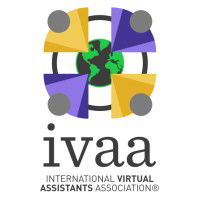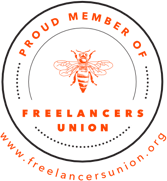 ---
We love to support our local community and work with businesses and nonprofits in Tampa Bay, Florida.

#officeassistanceplus #peacefromproductivity